Wednesday, October 9, 2019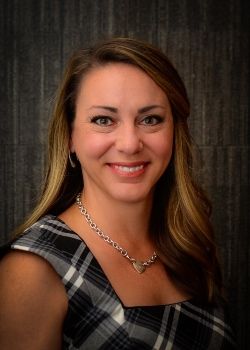 7 Dimensions of Wellness – Balancing your self-care
Bridget Thompson, MA, LIMHP
"Wellness" and "Self-Care" are two buzz words that have been increasing in popularity the past decade.  We're hearing more and more about these concepts, but how can one use balanced wellness in order to provide self-care? This seminar will cover the seven dimensions of "wellness" including emotional, career, intellectual, environmental, social, spiritual, and physical well-being. It will give inspirational ideas and real life guidance in order for you to begin or improve your own wellness and self-care plan. 
Participants will be able to:
1.  Identify the seven dimensions to wellness
2.  Identify ideas and strategies for improving self-care through the seven dimensions
3. Describe an increased awareness of which areas of the seven dimensions are strong and which areas that need improving
With over twenty years of experience in the human services field, Bridget's passion for helping people reach their full potential, matches her dynamic professional expertise. Her work in both the mental health filed, as well as physical health field, has helped Bridget bring the two industries together to deliver comprehensive care. She completed her Bachelor's Degree in Psychology from the University of Nebraska - Lincoln. She later graduated with her Master of Arts in Counseling from Doane College and is a Certified Health Coach through ACE accreditation. Bridget currently works at Region V Systems as a Housing Coordinator, managing programs that specialize in housing individuals that experience chronic homelessness, chronic mental health issues and substance abuse issues. Professionally, she enjoys leading presentations and trainings that promote one's interpersonal skills, relationships and/or professional skills.