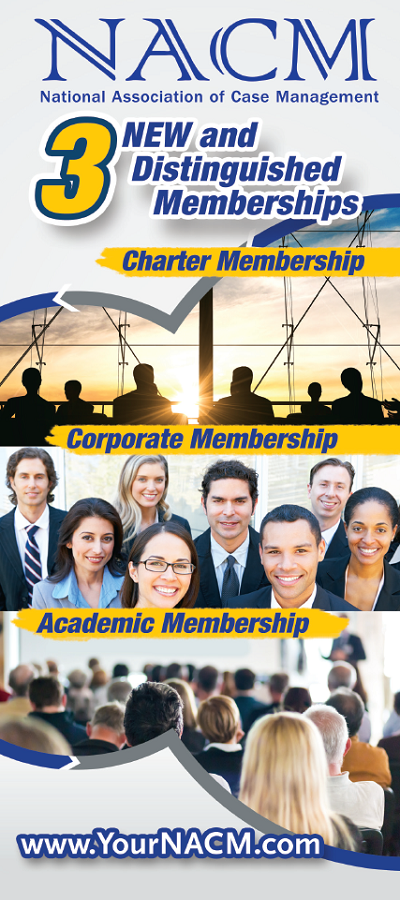 Who is NACM?
NACM is the ONLY not-for-profit national voice for Case Managers and Service Coordinators. Members of NACM are part of a network of practicing professionals who are advocates for community-based case management systems. These valued members share ideas and work to minimize bureaucratic barriers, practice high ethical standards, support career growth, and promote the vitality and professional image of case management and service coordination. 
Our Mission
The mission of the National Association of Case Management (NACM) is to provide Case Managers and other service coordination practitioners opportunities for advancing professional growth and for the promotion of case management. NACM accomplishes these goals through educational meetings, conferences, association communiques, and policy development that continues the definition and refinement of the case management process. 

Case management and service coordination are professional practices in which the service recipient is a partner, to the greatest extent possible, in assessing needs, defining desired outcomes, obtaining services, treatments and support, and in preventing and managing crises.
---