Wednesday, September 9, 2020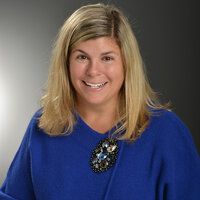 Grief and Loss: Experiences of Case Managers, Clients, and Families
Catherine Breneman, MSW, PhD
This workshop is designed to explore issues of grief and loss in three domains: the work experience of case managers, the lived experience of clients, and the perceptions and experiences of family members. Different types of loss will be discussed and the impact of grief and loss for professionals, clients, and families will be addressed. Strategies for exploring, confronting, and managing grief and loss will be reviewed. 
Participants will be able to:
1.  Explain common issues associated with grief and ambiguous loss for case managers.
2.  Describe issues of grief and loss experienced by people living with mental illness.
3.  Discuss the impact of grief and loss for parents and family when a loved one is living with serious mental illness
4.  Identify strategies to address and manage grief and loss associated with case management work and the lived experiences of families members and clients. 
Dr. Breneman is an Assistant Professor of Social Work at Hood College. She completed her MSW at West Virginia University and PhD in Social Work at the University of Pittsburgh. She is an experienced social worker who has worked in a wide range of clinical settings including inpatient, outpatient, and residential, with a focus on serious mental illness, substance use disorders, and families across the life cycle.