Wednesday, May 13, 2020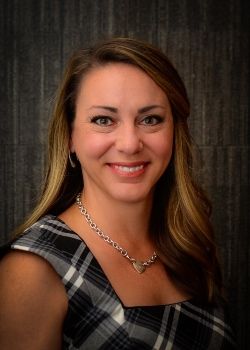 Caregiver Fatigue
Bridget Thompson, MA, LIMHP
Caregiver Fatigue or Compassion Fatigue is the result of secondary trauma we absorb as the result of having professions or lifestyles in which we expend a large amount of ourselves, our time and our energy taking care of another or group of others. Although being helpful and caring for others is often times very rewarding, it can leave the professional or personal caretaker feeling depressed, anxious, irritable, and alone. This webinar will help you identify signs and symptoms of Caregiver Fatigue as well as ways to reduce these symptoms. 
Participants will be able to:  
1.  Increase awareness of the symptoms of Caregiver Fatigue. 
2.  Recognize Caregiver Fatigue prior to the symptoms becoming problematic. 
3.  Identify techniques to reduce symptoms of Caregiver Fatigue. 
With over twenty years of experience in the human services field, Bridget's passion for helping people reach their full potential, matches her dynamic professional expertise. Her work in both the mental health filed, as well as physical health field, has helped Bridget bring the two industries together to deliver comprehensive care. She completed her Bachelor's Degree in Psychology from the University of Nebraska - Lincoln. She later graduated with her Master of Arts in Counseling from Doane College and is a Certified Health Coach through ACE accreditation. Bridget currently works at Region V Systems as a Housing Coordinator, managing programs that specialize in housing individuals that experience chronic homelessness, chronic mental health issues and substance abuse issues. Professionally, she enjoys leading presentations and trainings that promote one's interpersonal skills, relationships and/or professional skills.