Wednesday, February 12, 2020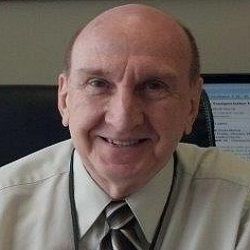 Addressing Challenging Behaviors – Problem-Solving/Decision-Making Process
Ervin Munro, MS
This webinar will objectively identify behavior and teach causes of challenging behavior, as well as specific techniques to address it. Participants will receive a chart on how to utilize the "Problem-Solving/Decision-Making" process while addressing behavioral concerns.
Participants will be able to:
1. Define behavior vs. labels and reactive vs. proactive approach to behavior.
2. Distinguish between one-way and two-way communication.
3. Identify common causes of challenging behavior and specific methods to address it.
Ervin Munro is the former Director of Social Services for SRO Housing Corporation in Los Angeles, CA. He has a Master of Science degree in school psychology and a Bachelor of Science degree in education from the University of Wisconsin—Whitewater. Ervin has worked in the human services field for over 35 years as an educator, licensed school psychologist, case manager, and program manager of case management services in a variety of settings. His experiences cover many populations including homeless, mentally ill, elderly, substance abusers, runaway/throwaway youth, immigrants, and persons affected by HIV/AIDS disease. Ervin conducts trainings for dozens of social service agencies and has received several awards and commendations for his workshops at local and national conferences. He is a Board Member of the National Association of Case Management (NACM) and the recipient of the National 2011 "Distinguished Alumni Award for Community/Regional Service", University of Wisconsin-Whitewater.