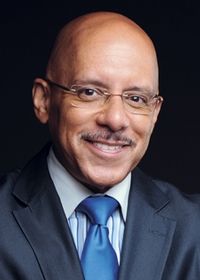 Senator Vincent Hughes
Senator Vincent Hughes is a leading progressive voice on local, state, and national issues. His colleagues elected him to be the Democratic Chairman of the Senate Appropriations Committee in 2010 and he continues to bring proactive leadership to that role.
As a key member of the Senate's Democratic leadership team, Senator Hughes is a champion for major policy issues such as expanding healthcare for low-income workers, raising the minimum wage, defending the right to vote, fighting for increased funding for public education, and rebuilding the state's distressed communities. As Democratic Chairman of Senate Appropriations Committee, Senator Hughes holds a major role in developing Pennsylvania's annual budget of more than $32 billion, carefully guiding the state's spending priorities.
Senator Hughes is one of Pennsylvania's leading legislative advocates in the fight for education equity. He works locally and nationally in the effort to rebuild crumbling school infrastructures across the state and around the nation.
Though his work has taken him around the world, Senator Hughes remains extremely dedicated to the progress of his 7th Senatorial District, which is comprised of parts of Philadelphia and Montgomery County. He is a member of Mt. Carmel Baptist Church, and is supported by his loving wife, actress, entertainer, and activist Sheryl Lee Ralph, and their blended family of four children. 
Back to Keynote Sessions