Keynote Sessions
Keynote speakers at the 24th Annual Case Management Conference, Promoting Start Your Engines, Leading the Race Toward Excellence in Case Management, include the following nationally acclaimed speakers. Click on each picture for biographical sketch of keynote speaker. For biographical sketches of all the presenters please visit Sessions & Schedule: Speaker & Faculty List page.
Opening Address
Moving Forward Together: The Role Value of Behavioral Health Integration Toward Addressing the Opioid Crisis
---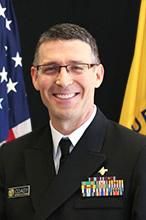 Captain Jeffrey Coady, PsyD, ABPP
SAMHSA
Chicago, IL
The impact of the opioid crisis highlights the need for behavioral health to be integrated into community, clinical, and social service settings.  This presentation will provide an overview of the current opioid crisis and the role of multisector partnerships in mitigating the crisis and promoting recovery.  Emerging signs of progress in the opioid crisis as well as promising practices and innovations in the field of behavioral health will be discussed. 
Participants will be able to:
List essential elements of integrated service delivery models. 
Define the components of a recovery-oriented system of care.
Identify the sectors impacted by the opioid crisis and evidenced-based treatment models.
Plenary Address
Why We Do What We Do
---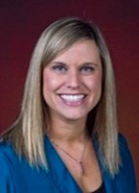 Kylee Hope, JD
Indiana Family Social Services Administration, Division of Disability and Rehabilitative Services
Indianapolis, IN
Kylee Hope is the Director of Indiana's Division of Disability and Rehabilitative Services.  Through both her professional and personal experiences, Kylee understands the importance of individuals with disabilities or life challenges achieving their preferred life.  As a Director, she has identified the need for cultural change and has strategically designed ways to make transformational change a reality by keeping the needs of the individuals and families at the forefront.  Her leadership is driven by daily reminders of "why" we do what we do and acknowledgement that we have the ability to positively influence the social change needed to ensure all individuals have the right to live their preferred life.
Participants will be able to:
Identify why their role is so important.
Define the need for transformational change for the individuals we help support.
Describe small changes in interactions with persons served and the community at large that can make a big impact.
Closing Address
The Therapeutic Benefits of Humor in Case Management
---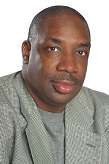 Mark Sanders, LCSW, CADC
On the Mark Consulting
Chicago, IL
During this keynote participants will learn all about humor and how to utilize it to reduce stress and burnout; improve emotional, physical, and mental health; reduce resistance to services; and build rapport.  Participants will discover how to incorporate it into daily work in an appropriate way.  Six types of inappropriate humor and when not to use humor in case management will also be discussed.  Join Mark for a fun and energizing session where you will leave happy, refreshed, and with tools to utilize humor in your everyday work.
Participants will be able to:
Define the therapeutic benefits of humor to improve health and reduce stress.
Identify ways to incorporate humor in case management and the six types of inappropriate humor.
List six exercises that will add more humor and fun to your work and life.
Related Sessions & Schedule Information
---