Keynote Speakers
Keynote speakers at the 22nd Annual Case Management Conference, Providing Paths to Transformation and Recovery, include the following nationally acclaimed speakers. For biographical sketches of all the presenters please visit Sessions & Schedule: Speaker & Faculty List page.
CEU approval of each session indicated below the title. AC indicates approval for Addiction Counselors, APA indicates approval for Psychologists, CCMs indicates approval for Certified Case Managers, CPRP indicates approval for Certified Psychiatric Rehabilitation Practitioners, and NU indicates approval for Nurses.
Keynote sessions are approved for Licensed Professional Counselors/Social Workers credit.
Opening Address:
The Arts as A Road to Recovery
(AC, APA, CCMs, CPRP, and NU)
---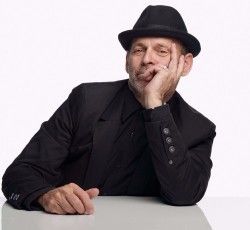 Wayne Kramer
Jail Guitar Doors
Los Angeles, CA
First-person stories provide context and substance to learning. In this keynote address, the rich and varied ways that recovery from anti-social behavior is underscored by an affected adult who has walked the road to recovery.  Wayne will share his journey from young Rockstar to Convict #00180190 and ultimately to sobriety, recovery, and his work today in arts and corrections. The conclusion of the talk will include a description of Wayne's current work in prisons and jails across America with the charity–Jail Guitar Doors.  There will also be a question and answer period with the audience.
Participants will be able to:
Describe how involvement in a positive art program can assist with sobriety and recovery.
Define the organization Jail Guitar Doors and their work within the correction system.
Identify strategies for connecting persons served with arts programs to assist with recovery.
UnConference Address:
How Do Adult Learners Stay Relevant in a Digital World?
(AC, APA, CCMs, and CPRP)
---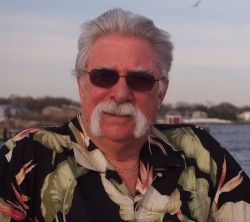 Tom Whitby
Sayville, New York
This presentation will address and define what an adult learner is in a world that is changing faster than anytime in history. It will discuss the mindset and sources needed to direct one's learning in a digital world and provide strategies for adult learners to continue their professional learning beyond annual professional development conferences.  It will address the benefits and structure of an Unconference for professional development of adult learners.
Participants will be able to:
Identify adult learning as it pertains to professional development.
List sources for learning in a digital age and describe strategies for adults to determine their own learning as lifelong learners.
Describe the why's, how's, and structure of an UnConference.
Closing Address:
New Ethical Dilemmas in the Digital Age
(AC, APA, CCMs, CPRP, and NU)
---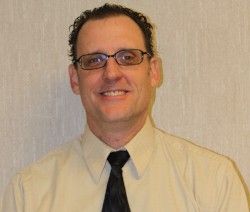 Mark Disselkoen, LCSW, LADC
Center for the Application of Substance Abuse Technologies
Reno, NV
This presentation will address ethical dilemmas that behavioral health professionals are facing in the current high technology and social media world.  The keynote speaker will provide an overview of telehealth technologies with an emphasis how these technologies can be used to enhance the quality and increase the access to services and issues related to: behavioral health professional and client self-disclosure in the age of the Internet; privacy and security, social media policies; providing supervision; and ethical reasoning. 
Participants will be able to:
Identify three applications of telehealth technologies that will improve client outcomes.
Define the risks in the use of technology and social media in care of persons served. 
Explain one ethical reasoning model to effectively manage the use of technology and social media in your work with persons served and other professionals. 
Related Sessions & Schedule Information
---