Keynote Speakers
Keynote speakers at the 21st Annual Case Management Conference, Case Management Innovation, include the following nationally acclaimed speakers. For biographical sketches of all the presenters please visit Sessions & Schedule: Speaker & Faculty List page.
All keynote speakers have been approved for Certified Case Manager and Louisiana Licensed Professional Counselor credit. Keynote sessions are currently pending review for CPRP, Social Work, Alcohol & Drug Counselor, and APA credits.
Opening Address:
Behavioral Health is Essential to Health Role of Case Management in Integrated Health Care: An Ecological Approach
---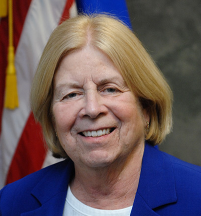 Mary Fleming, MS
SAMHSA
Rockville, MD
With the implementation of the Affordable Care Act and the Mental Health Parity and Addictions Equity Act, there is heightened awareness of the need for integrated approaches to addressing the behavioral health and physical health care needs of individuals, particularly those with complex and co-morbid conditions.  The newly insured, who are more likely than other Americans to be living in poverty, are especially likely to have complex behavioral healthcare needs.  The complex needs of the individuals we serve require a different approach to thinking about service delivery and integration of health care and social service systems.  SAMHSA proposes an ecological model to address the many factors that impact a person's wellness and recovery, including housing, employment, access to food, and meaningful social interactions, among many other issues.  These determinants of health extend beyond the boundaries of traditional behavioral and public health services.  Case management is a critical component of the skills and activities needed to achieve healthy communities.  This presentation will address the essential role of case management in this new world.  What are the skills, competencies and expectations that will be required?  What is the role of technology?  How will case managers interact with other health care and social service systems?  What are the implications for service delivery? 
Participants will be able to:
Describe an integrated ecological map of behavioral health and how it promotes integrated care resulting in positive health/behavioral health outcomes.
List examples of various models or initiatives of integrated care highlighting the role of case managers.
Discuss the future of case management in an integrated care environment.
See Mary's presentation.
UnConference Address:
The Smartest Person in the Room IS the Room: Exploring the UnConference Model
---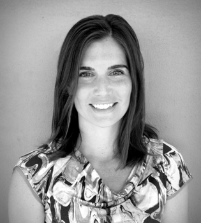 Kristen Swanson, EdD
Edcamp Foundation
San Francisco, CA
How can we use social media and informal face-to-face learning opportunities to change the face of learning in our profession?  Instructional power can come from the collaboration and connections afforded to us by the digital age.  Learn how to harness the power of the UnConference model in your practice.
Participants will be able to:
Describe the brief history of the unconference model in education.
Discuss the research that undergirds the unconference model.
Identify strategies for success at an unconference.
See Kristen's presentation.
Plenary Address:
Building Case Management Today for Tomorrow
---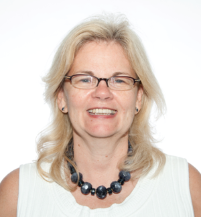 Joan Park, RN, MHlthSc
Thornhill, Ontario Canada
As we age, live with chronic illness, and survive catastrophic illness and/or injury, Case Managers become an increasingly important role in coordinating care on our behalf with a team of health care and social service providers.
This keynote presentation will explore the future and the promise of Case Management by examining the strengths and weaknesses of Case Management as it is practiced today, and the need to address these opportunities to build Case Management for tomorrow. 
As former president of the National Case Management Network of Canada, Joan will share insights and stories from seven years at the helm of an organization that facilitated crucial conversations to connect public and private sectors and health care and social services.
Attendees will be invited to step out of their comfort zone to consider that there is strength in numbers and that the benefits of Case Management increase exponentially when Case Managers integrate their knowledge, skill, and practice across teams, disciplines, sectors, organizations, and countries.
Participants will be able to:
Discuss Case Management as a process, a role, and a profession.
Define the value of a roles based competency framework to unite Case Management providers regardless of professional title or regulatory status.
Explain the power of Case Management through stories.
See Joan's presentation.
Closing Address:
How to Best Serve in the Wake of Ongoing Changes Faced by Frontline Professionals
---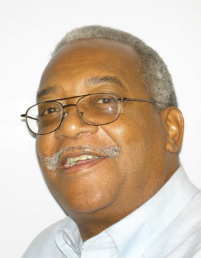 Judge Calvin Johnson
New Orleans, LA
As a Criminal Court Judge in New Orleans, Judge Calvin Johnson often expressed frustration with case managers and other treatment providers about how they handled individuals with mental health and substance abuse issues.  He did not understand the challenges workers faced as they attempted to assist individuals to access income, health care, housing, childcare, and mental and substance abuse treatment.  From the Judge's standpoint case managers and other treatment providers appeared inefficient and ineffective.
Then, Judge Calvin Johnson became Executive Director of the Local Governmental Agency (LGE) and he began to understand the challenges faced by helping professionals in social services.  As a judge, he understood that the ultimate consequence for these vulnerable individuals was jail, hospitalization, or death.  As the Executive Director of the LGE, he thought he could change these outcomes by strategically changing a system and providing a continuum of care that would address the gaps. 
Join Judge Calvin Johnson as he discusses this journey where he learned about the barriers that make the jobs of frontline workers very difficult, including ethical considerations, laws, budget restraints, and other systemic issues.  During his presentation Judge Calvin Johnson will provide some insight about how to best meet the needs of persons served in the wake of the ongoing changes faced by frontline professionals who are doing their best to serve a vulnerable population.
Participants will be able to:
Identify barriers to effective case management services that include ethical considerations, laws, budget restraints, and other systemic issues.
Describe the issues from a micro and macro perspective including legal, legislative, and managed care and how they intersect with other systems and produce outcomes.
Evaluate how helping professionals can maintain focus on the best interests of the persons served.  
Related Sessions & Schedule Information
---